Summer Investment Case: a post in the promising pharmaceutical sector. About North American Company Merck & Company which is posting an upbeat earnings per share result. It may well turn out to be a good buy opportunity. The following is from the Investing website Investing.com:
'' U.S. pharmaceutical giant Merck & Company (NYSE:MRK) reported better-than-expected second quarter earnings and revenue figures ahead of Tuesday's opening bell, sending its shares modestly higher in pre-market trade.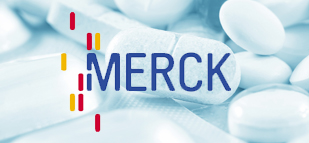 Merck said adjusted earnings came in at $0.85 per share in the second quarter, beating expectations for earnings of $0.81 per share.
The company's second quarter revenue totaled $10.93 billion, above estimates for revenue of $10.61 billion.
The pharmaceutical company reaffirmed its 2014 revenue forecast and said it expected full-year earnings per share in a range between $3.43 to $3.53.
"We delivered a strong first half of the year, making progress in transforming our operating model, fueling innovation and managing costs, while focusing on our best opportunities", said Kenneth C. Frazier, chairman and chief executive officer, Merck.
Following the release of the report, Merck (NYSE:MRK) saw shares rise 0.1% in pre-market trade.
Meanwhile, the outlook for U.S. equity markets was higher. The Dow indicated a gain of 0.2% at the open, the S&P 500 pointed to an increase of 0.15%, while Nasdaq 100 added 0.2%.''.
Good Investments to all readers of my Case. And if you happen to be on Holiday Break, a great time of enjoyment and refilling energies is what I recommend. To be ready for another certainly busy fall of the year.